Vanguard Has 1,000's Of Installations Nationwide
Making Our Products The Most Trusted & Complete Safety Solution On The Market.
Partner with the BEST!
VANGUARD Detectable Warnings / TWSI's are installed only by trained installers (other Vanguard products are available for self installation), on site, fitting our products to your unique individual site conditions and contours, like no other product can. All pricing for Vanguard products (installed) includes labor, materials, and all installation costs, so there's no confusion as to how to install the materials, wondering if it's done right…it's all done for you by trained professionals, with their first focus on helping you achieve your goals.
Invovative Safety Solutions
VANGUARD ADA Systems, the makers of the patented VANGUARD Detectable Warnings / TWSI's,
offer a innovative array of safety solutions now mandated for business and government.
Detectable Warnings / TWSI's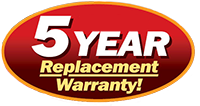 Zero Clearance – VANGUARD'S patented seamless non-skid surface applied Detectable Warning / TWSI systems actually bond with the underlying surface. They offer not only better skid resistance, they reflect light better under any lighting conditions than all other compliant detectable warnings / TWSI's.
LEARN MORE>>
EcoPath Bike/Bus Lane Coatings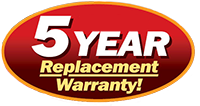 Liquid Applied Eco Pathway Lane Coatings are non skid and last 9 times longer than paint. Seamless, highly visible and zero clearance so never a trip hazard! Attaches to every micron of the underlying surface. Non-Skid, not "slip-resistant". Easy to apply, comes premixed. Open for traffic in 2 hours!
LEARN MORE>>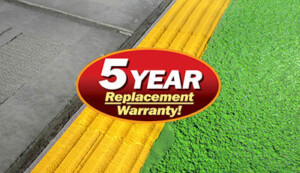 GuideStrip Directional Cues
GuideStrip is a unique tactile guidance system that uses the grooved/cane directional system for individuals to track safely to an emergency exit, at crosswalk edges, transit platform door openings, or anywhere directional or emergency cues are required.
LEARN MORE>>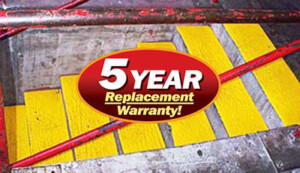 SkidGuard Non-Skid Surface
SkidGuard lasts 5 – 10 times longer than standard deck coatings, is vastly superior to all temporary non skid tapes, and is the most versatile non skid surface treatment available in the world.
LEARN MORE>>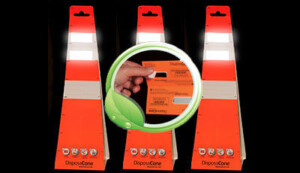 DisposaCone Disposable Traffic Cones
DisposaCone is a compact, highly visible warning device, ideal for private citizens, law enforcement agencies and emergency response teams to use for temporary traffic control on job sites, for events or in emergency situations.
LEARN MORE>>
Product Reviews: Our Customers Say it Best
We are fully dedicated to our customers and our nationwide VANGUARD installers.
All VANGUARD products adhere to the strictest government requirements and outlast the competition. But more importantly, VANGUARD stands behind all of our products.  Need more proof? Check out what our customers say…
The City of Tacoma researched many products to address the issue of installing detectable warning on existing ADA ramps and have found the Vanguards system to be the best product available. The vanguards system allows us to install detectable warning on large non-directional ramps where we wrap the warning strip around the radii, provides us with a non skid surface and has proven to eb very cost effective. The longevity of the product is another big reason for our continued use of the Vanguard product, we have had no performance issue to date.
The Evergreen State College chose Vanguard Marking System over other competing systems because of the durability and ease of installation. We have found other marking products were lasting just a short while causing us to reapply and increasing maintenance costs. The Vanguard products have been performing outstanding when compared to the others. We also like that the Vanguard Truncated Dome product does not peel up after a few winters like other peel & stick products causing trip hazards or possibly being caught in snow removal equipment. We were such a fan of the product we became a Vanguard authorized installer…
AA Asphalting LLC has used the Vanguard system several times and we are very satisfied with the products, services and results. We highly recommend them for your construction needs.
…We utilize your product and continue to utilize your product in our ADA retrofit program.
Join The Thousands of Satisfied Vanguard Customers!